Top 15 Things to Consider Before Buying a Luxury Villa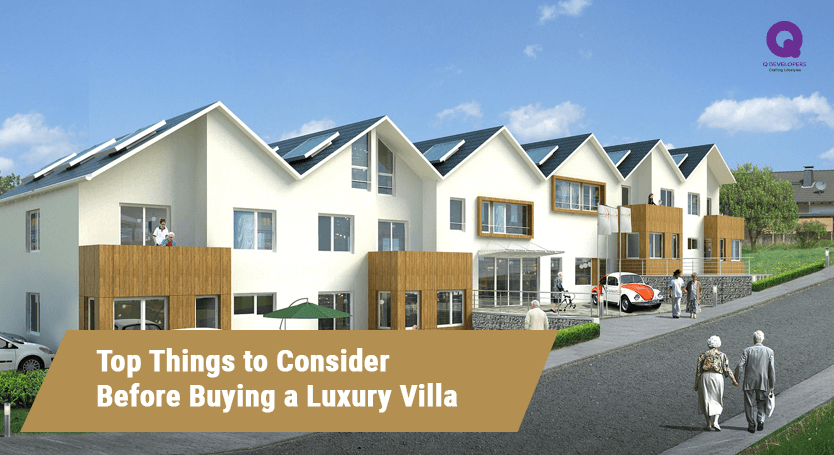 Everyone of us reading this, have dreamt of buying their own luxurious villa or a farm house by the river bank where you can go on the weekends to enjoy the beautiful sunset or stunning view of mountains and valley and to have a campfire with loved ones. Wake up in the morning, dive in the swimming pool have breakfast and at the start of monday, feel completely rejuvenated and refreshed. Well, to buy a luxury villa, the hard work you have to do is indefinite. First of all, arrange for a huge sum of money to buy the property and then invest money to decorate the interior and other amenities in the house. Luxury homes interiors are something that burn a hole in your pocket. So you need to invest wisely. Luxury villas are generally built in the outskirts of the town or the city where the reach of people is a diminished possibility. If you are investing in buying a luxury villa, you will tend to compromise on the spendings and make it as beautiful as possible. But here, you need to make sure that your mind does more work than your heart. Let us look at some tips that are extremely important to be taken care of while buying a luxury villa.
1. Understand the trend
When someone in the family proposes a plan of buying a property every elder person in the house, neighbourhood and the extended family will have a say. This is not wrong. The advice is given without any ulterior motive. But you will have to think wisely whether the advice is really applicable in today's scenario. There have been property deals in the past too where the older family members were involved. But in the past, the picture was completely different. The property rates were not touching skies, there was not much attention paid on the interiors, all they had to focus upon were negotiated rates, the area of the property and the surroundings. So make sure you think of today's scenario instead of simply walking on the path your elders advice.
2. Examine every corner
When you go on a villa make sure you investigate the property in its every corner. This is because if the property has remained shut for a long time, there might be a severe problem of termites or rodents infestation, fungus, moisture retention, etc. For all these have your vision sharp and make sure that you look in the garden, the parking, inside of rooms, corners of windows, etc. There is a huge possibility of your potential villa to be a home to pests too. Also, enquire the owner about pest control treatment and termite treatment that has been done recently.
Check out the checklist to buy a luxurious villa.
3. Hire experienced professionals
Well, this may sound like a costly affair but in the long run, it is a huge benefit. Experienced and trained professionals from a reputed organization will help you build the villa and make your luxury home floor plans of your dreams at the most optimized rate. The professionals can be for the painting, interior designing, law related documents, etc. Experienced professionals have an idea prior to something goes wrong. So, it is always a good idea to hire trained and talented professionals when you go on house hunting. Also, make sure that the lawyer that works for your papers is not working with the owner also. This will reduce the rate of authenticity.
4. Get your negotiation game on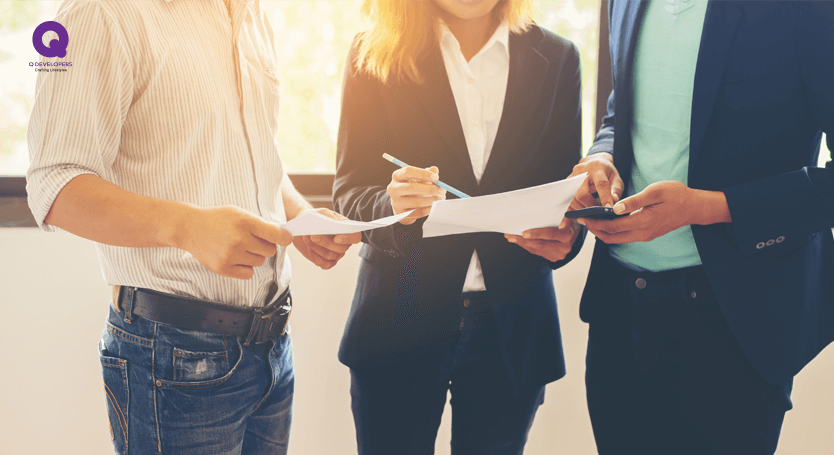 Negotiation is something that is inevitable when you go to buy anything. Literally, anything. First, you need to be abreast with the latest rates of the plot. If you know which area has the least and which area has the maximum rates, you can go and hunt there first. When you first meet with the owner, make sure that you establish a strong rapport with them and have a friendly relationship built. In the second meeting when you are discussing the cost, use the relationship that you have established and ask them to lower the rates or fix up some deal that is beneficial to both of you.
5. Work your head more than heart
There would he heart robbing scenes and beautiful nature around the property. But if they are giving you the scenic beauty, they will charge you for the same. So here, make sure you know what to look for. If you think with your heart you will definitely buy that property but if you think with your mind, you will make sure that you do not buy that if it is going out of your planned budget.
6. Take your own time
The luxury real estate agents tend to work up your mind by pitching about the property that you just visited. They have to make sure that the property sells. But this should not pressurize you in anyway. You can take your own time, evaluate on the estimated cost, go and visit the property as long as you are not satisfied with it. Do not let the agents take a toll on your thinking and vision.
7. Search for right agents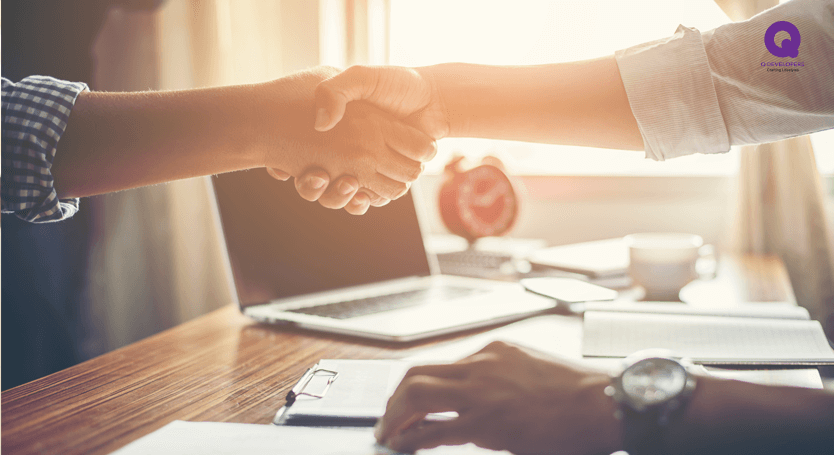 The real estate agents can be of different types. Some can be greedy for the commission whereas some have a clean heart and tell you the truth. They show you the right property based on your budget and make sure they do not pitch the owner's side. If they do, you should immediately change the agent. They will confuse you and you will end up buying something not worth. Apart from this, you should also keep your eyes open for extreme luxury home sale on the outskirts.
Check out the best things to choose a real estate agent.
8. Have the budget constraint strictly followed
There will be amazing luxury homes that would be on sale. But make sure you keep the budget in mind. You should be able to afford the house and the investment should not shake your routine life. So make sure that the house is according to your plan. Because you will not be investing in just property. You will also have to spend on the interiors. So invest wisely. The cheap luxury home for sale are not bad at all, remember it.
Read more on decorating a room.
9. Keep the extra area small
More area will lead to more work and more investment too. When you are going to a luxury villa to spend your holiday, you definitely will not want to spend time cleaning the home.
10. Keep in mind the selling price of the home after some time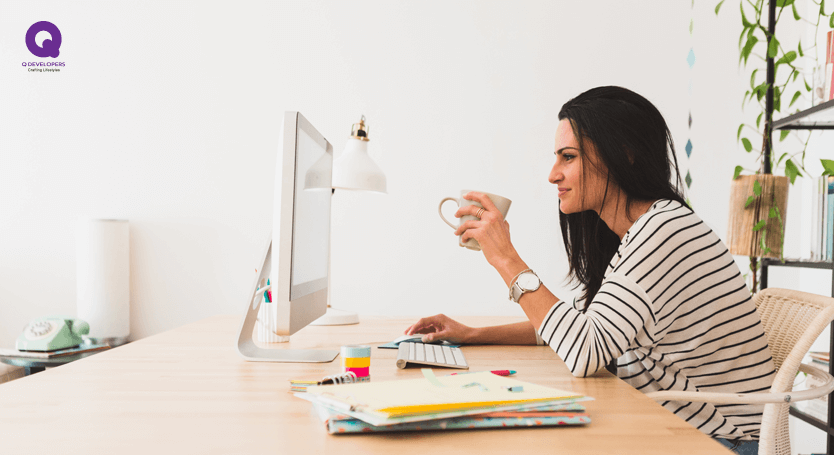 Even if you are buying a luxury villa as an investment, make sure that you forecast the price of the property after say, 10 years. This will help you to do an extensive research on the rates and the graph of how the rates fluctuate.
11. Do not stop the search
The search for a perfect property will last longer than you have calculated. There are numerous plots and villas coming up in the outskirts of every city. Explore all of them and then select the best one that suits your needs.
Buy or rent? In the year 2017, we would recommend you to consider investing in a property that will transform into a money mine over years to come. Of course, if there are insufficient funds or if you are going through a financial crisis, it would be better to rent a house but keep this as a temporary or last solution.
Real estate is one of those sectors that has tremendously changed over years and looks like people are ready for investing any amount of money for buying your dream homes. The future is unpredictable, who knows whether tomatoes will be costlier than the average price of buying a luxury villa today.
Someone once said "make hay when the sun shines". So don't wait for the right time to strike. It is now or never.
Of course, buying a home is not a cheap affair. It is too difficult and even involves a lot of risks if this is your first time.
Here are the 4 things that you need to consider before you start you search for villas for Sale 
12. Do I have enough space to breathe and live and what about the location?
Before you need to do your homework. And, if this is the first time that you are buying a home then there is a lot of research to be done. Space and location are the 2 factors that comes under the first priority when buying homes.
Choose your location based on whether you wish to be closer to the hustle and bustle of the brewing city life or whether you prefer the quiet and serene life towards the outskirts of the city. The price varies depending upon the location too.
If you choose to buy your villas that is closer to restaurants and theaters, nightlife would be more happening, otherwise things will be different. 
The next factor is space, usually it is recommended to choose homes that showcase a lot of space inside. But, as the space increases the prices also shoots up. If you are not too tight on your budget then you can think of owning a spacious home.
Read more on tips for buying a home.
13. What's your budget?
Before buying your dream home, ensure that you have the budget to afford the payment. Unless how do you expect to settle down the payment? If you are in short of funds, seek for loan assistance. Some of the banks in our country provide home loans at unbelievably compelling prices. Before applying for the loan, check with your banks, as to how much amount they will provide you with as loan and go through their terms and conditions. Don't risk your first home for something that is difficult for you to abide by. (Sometimes the rules and regulations that the lender inflicts is difficult for debtors to stand).
Considering a few factors like your monthly income, whether you have other debts to be paid and how long you have been serving in your present job, decide for how much you could settle down.
 14. What are the additional expenses?
What is your idea about the expenditures that come across when you buy a home? Usually, first time home buyers have a wrong notion that once their new apartment or flat is theirs, there are no more expenses to be tackled.
But dear first time home buyers, that is not all. You have a number of things to be taken into consideration. After buying a home, you need to think of the expenses that you will have to meet for the interiors and the rest.
It will include a lot of time, money and effort even if you plan to do it all by yourself. Rather than inviting someone from outside to help you with the interior decoration.
So, even if the loan amount will pay for your home the interiors and others are still pending.
Before applying for the loan you need to consider the additional expenses too. Get expert advice on what will be the remodelling and interior expenditures and also get an estimate price to decide whether you can afford these along with the payment for your homes.
15. Inspect your home
Before you decide to buy your dream home, make it a point to inspect it beforehand. You need to know what is the condition of the house where you will be living with your family in the near future. You don't want to sleep with nightmares of a ceiling cracking open and sliding off over to you while you are fast asleep. Or you don't want the bathroom pipes drive you crazy while you try to fix these.
Inspect the home for each and every minutest details of what condition it is in before moving in.
These are the most important things that you need to take into consideration before buying a home.
The money you invest in buying a flat or apartment will bring you a lot of value tomorrow.
Make a smart investment today for a wiser tomorrow.
Are you planning to buy a flat or apartment in Calicut? What are the things that you have taken into consideration before choosing the one where you will stay?
Share your thoughts and comments with us…
Q Developers in Calicut is the people's preferred choice of builders and enjoys a reputation for the plethora of services that we offer in our living spaces. 
We offer some of the best villas for sale in Calicut.
Our homes are different from the others because we follow a legacy of construction that is modeled on the latest and international standards of engineering and architecture.
Each and every home is different and unique and is overflowing with a number of luxuries and sophisticated amenities and facilities that you have always dreamt of.
Are you searching for the best builders and developers
Then Q Developers are here with their range of quality villas for sale. You can check on our website for more details on our Villas in Calicut with price
QDevelopers is the trusted builders in Calicut. We have been offering some of the excellent living spaces in Calicut. If you are looking for sophisticated and the most modernized Luxury villas in Calicut then we are here to offer you the best living spaces.
Contact us today and get your villas booked in Calicut. We will offer you the best deals on our Luxury homes.