Top 10 Tips For Buying Your First Investment Property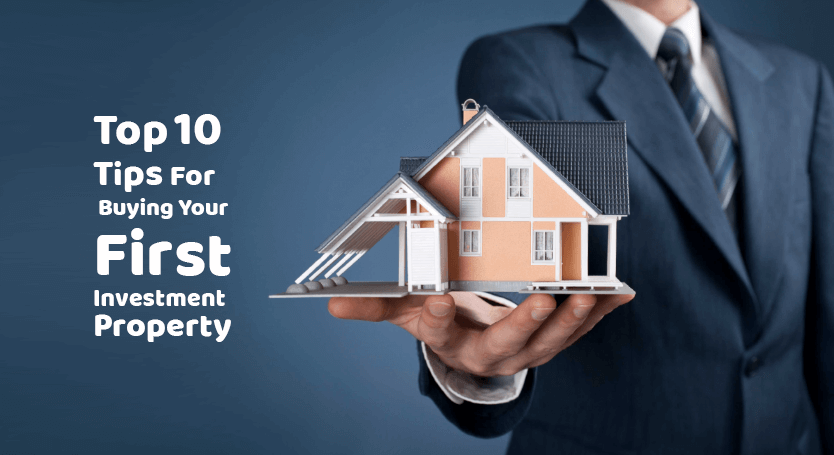 What comes to your mind when you have some money with you? Real estate or investing in a property is a great option as it could make you rich in the long run.
One of the most profitable investment ideas you can make in your lifetime is buying real estate investment property. In fact, this idea has turned a lot of ordinary individuals into millionaires and billionaires. Other wise consider these five things when you are going to buy your first home.
If you are finally ready to take this plunge and venture into this lucrative business idea by buying investment property, but you do not know where to start, do not worry. You are at the right place. In this brief article, I will bring you up to speed with the top 10 tips for buying your first investment property.
1. Get educated
First and foremost, you need to educate yourself about the real estate industry. Read real estate books, websites, blogs, and join forums that discuss real estate business. This helps you to get a grip of what this industry entails and how to succeed in it like other property investors have succeeded. Here are the 5 questions your real estate agent needs to answer before you choose them to sell your house
2. Have a plan
One of the main reasons why some property investors succeed while others fail is planning. If you fail to plan how you will do this business, you will not succeed. Therefore, formulate a good plan to help you get you out from where you are, to where you wish to be in the near future. You can check out  Top 10 Mistakes Real Estate Investors Make here
3. Reduce your debt
By reducing your debt, you can be able to borrow more from the bank or get a good mortgage that you can use to finance the property you want to buy.
4. Know how you will finance the property
There are many ways you can pay for the investment property. If you have all the asking price on your hand, you can pay for the whole lump sums and avoid dealing with bank loans and mortgages. However, if you do not have enough cash to purchase the property, you can pay a down-payment and then take a mortgage to repay the remaining balance.
But, if you consider taking a long-term loan from the bank, make sure you understand their loan terms and the interest rate they will charge you on the loan.
5. Choose the right property
For most first time investors, the best choice is usually a single family home, the duplexes, triplexes or fourplexes – these are a 2 to 4 unit property. There is a large difference between all these properties. Therefore, it is advisable to carry out background search about each property and settle on the one that suits you best.
6. Always buy a low-cost home
The more expensive the home, the higher the ongoing expenses you will pay. Some experts recommend first-time investment property buyers to get a home that is going for $150,000 or less.
7. Do not buy a fixer upper
If you are looking for a cheap house to flip it into a rental house, that is probably a bad idea unless you have a contractor that does a quality job at a low price. If you do not have anyone in mind, you will end up paying more to renovate the house.
8. Understand your neighborhood and market dynamics of the area you wish to buy the property
You have probably heard about the cliche "location, location" when it comes to buying investment property and real estate. Well, you do not necessarily need to purchase the property in a high-end location, but it is important that you understand how the location is and the type of houses that the residents are looking for. Here are some tips to find the best location for real estate investment property
9. Calculate your margins
Aim to get returns that are higher than 10%. Estimate the annual maintenance cost for the house, the insurance cost, property taxes, and pest control expenses before setting your rent.
10. Be realistic on your expectations
Like other types of investments, property investment isn't going to produce a large monthly paycheck in the first months. Start by asking for lower rent rates and then later increase the rent.
Well, those are the buying your first investment property tips.
Are you planning to invest in a property?
What kind of property are you planning to buy?
Are you planning to buy villas in Kerala and looking for assistance? Then, we are here to help you.
Share your thoughts, comments and suggestions with us.
QDevelopers is the trusted builders and apartments in Calicut (Kozhikode). We have been offering some of the excellent living spaces in Calicut, Kerala. If you are looking for sophisticated and the most modernized luxury villas in calicut (Kozhikode) then we are here to offer you the best living spaces.
Contact us today and get your villas booked in Calicut. We will offer you the best deals on our homes.