5 Things to Consider When You are Buying Your First Home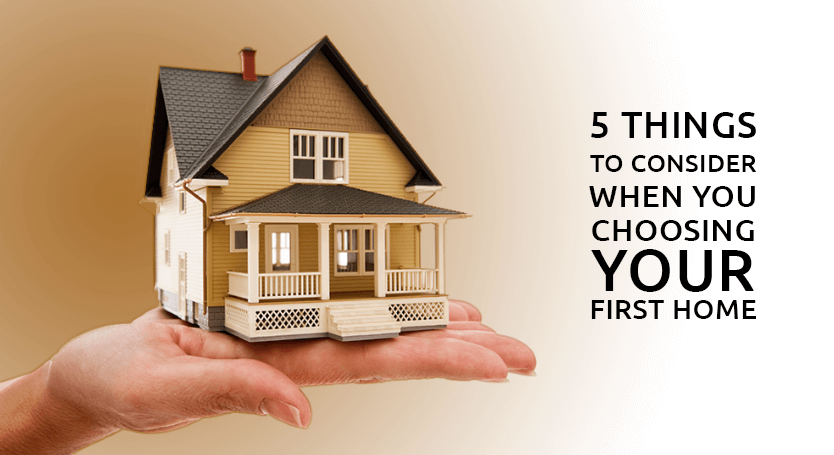 The excitement that you had when you got your first job, when you bought your first Motorcycle, and when you proposed to your girlfriend is the same excitement that you have when planning to buy your first home. At that point of time, every home you see seems to fit your taste. But don't rush into it. There are a lot of things to be considered when you are buying your first home which is necessary for the long term well being. Here are some Tips to find the best location to buy luxury villas
In a world where planning is considered very important for each and every aspect, even you need to plan well before going for your first home. Go through the 5 aspects suggested by experts to look for when for when buying your first home.
1. Financial Situation
The first and the most important thing is your bank account. As described earlier, when you are looking for a house, every house seems to fit your taste irrespective of the budget you have. Buts its important to have a clear idea of how much you can spend. The cost of ownership is something that can't be judged unless you take a shot at it.
The cost of renting a house would have been much cheaper, but while owning one, you will have to meet a lot of unaccounted expenses. Hence do have a clear image of your budget and filter the options according to it.
2. Location
Accessibility is a core criteria in this. You and your family should be accessible easily from where you work and vise versa. There is no point in having a location that is difficult to reach. From your home, you should be able to reach the places easily from where you need to fulfill your daily needs.
At the same time accessibility should not be affecting the security of your family. Choose a location that is equally secure and accessible.
3. Layout
Sometimes there may be a lot of options that tick the above two criteria. At this stage Layout is something that can allow you to filter in more.
You need to choose a layout that fits your lifestyle. Your lifestyle depend on your age, marital status, friend circle etc and hence choose wisely on it.
For example, if you are married, you ought to have a good kitchen and living room. You need to have a porch if you have car. Likewise, plan accordingly and choose a proper layout.  You can check out 18 Easy Decorating Ideas To Makeover A Room In A Day here.
4. Structure
The structure of the house must be strong enough to withstand normal living standards and at times even some misfortunes like natural disasters. Inspect the house properly, if possible, hire a structural expert to make a clear analysis of the home. This will help in creating a peaceful atmosphere.
5. Flexibility
Sometimes all of your preferences may lead to a null result. At this stage, Flexibility is what is required. You may have seen a house that almost fits your preferences but not completely. Don't bother, if you have the courage, confidence and financial background you can go for it without much worries.
At times this turns out to be the best option as these revisions gives you the best results.
If you are searching for luxurious villas in Kozhikode (Calicut), Kerala then Q Developers is the place you have to be in. Our villas are constructed with the most advanced technologies, and they follow the traditional concepts of Kerala architecture in their design.
Book your dream home today and get exciting deals and offers.