Seven Floor Design Ideas for your Next Home Makeover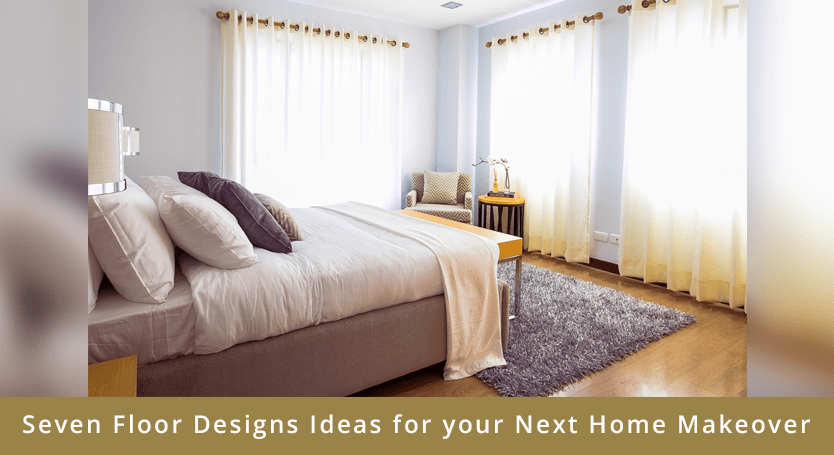 You are confused over floor designs from the many ideas available online, while all you want is a quick home renovation. Sounds familiar?
Have you seen how walls change the very mood and vibes of a house? Floors are no different, except that you also get to feel your feets happy mood always.
Without further waiting, let's get on with the fabulous seven floor design ideas for today.
1. Plant fibres
Sisal, coir, seagrass and jute are the well-known plant fibre floors that exist.
These are available in great colours so that you could compare with your rooms to pick the best one! Here are 10 Simple Ways To Secure Your Home 
You must be knowing that Coir and sisal are both quite tough. Well, you could check which room can make the best of it, or use it in halls since you know that those are used often.
The softest among them is jute and it's better suited to bedrooms.
Seagrass could brighten up your kitchens and living rooms aura.
Fine-weaved and textured boucles lend a rare charm of their own.
These are reactive to moisture in high levels since they readily absorb them. Avoid them in bathrooms.
Just vacuum them for you can never use water to wash them as they mould easily.
2. Wool & Cotton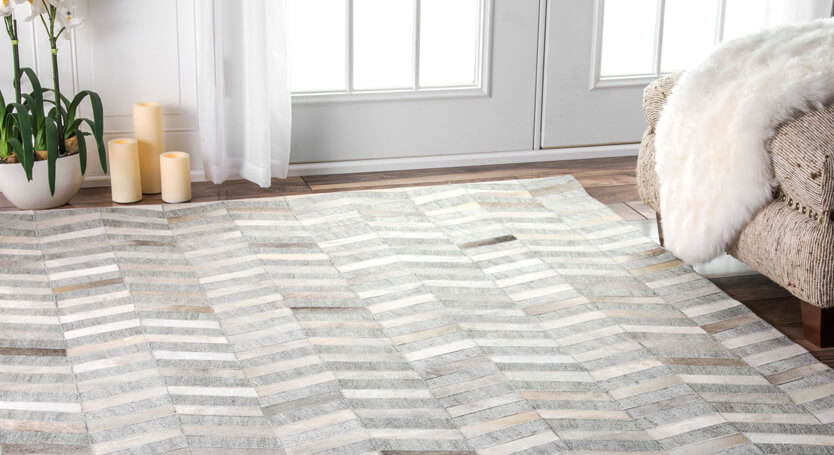 Carpets carry style and elegance while also highlighting the area. It provides great liveliness along with its charming colors and comfort.
Choose from vivid designs like classic, plain and floral to bring out the zeal and character of your floor.
Tips:
Play with the fabric in different lengths along the corridors or stairs to bring life to that space.
If you live in cooler places or your rooms are generally cool felt and wool are a better choice, due to the insulating power of the natural fibres.
Carpets are also good sound insulators,  making them the best choice in older homes and upper bedrooms with floors that are worn-out. Implement various sound control measures for a calm and relaxing home.
Huge flat weave area rugs provides simple solution that could be changed whenever you want and also gives warmth and style.
For open-plan areas it adds definition to various kinds of living spaces.
The dash of colour, pattern and texture adds to plain floors with no extra costs.
Rug kitchen floor
Rugs can completely transform your old rooms to classy places. Choose high quality rugs in kitchens as that can prevent the signs of wear and tear.
Long-lasting fabrics will stay longer and while providing style for the kitchen.
Always check the strength and durability for places with lot of movement like the halls and stairs.
Try hand made fibres like wool-mix types.
3. Vinyl & Lino
Best cost-effective fibres are Vinyl and Lino and ideal for moisture-ridden places like bathrooms and kitchens.
Waterproofing is available for Vinyl and you could add trendy designs and vivid shades to bring out texture of the surrounding components like stone and wood.
Eco-friendly fibres like lino have become more modern nowadays. Use Eco friendly materials and follow an Eco-initiative.
Use classic or floral designs to make the floor more beautiful.
Lino is biodegradable and does not have dust or dirt.
Awesome for people who have asthma.
Just do the sealing to prevent any moisture when placed in bathrooms.
You could place a plywood layer on the floor to fix the lino and vinyl layers.
HARD SURFACES
4

. 

Ceramic floor design
Ceramic tiles come in different shapes and sizes to suit your likings. Everything relies on your budget and room space.
The various kinds of aesthetic ceramic tile floors mentioned below, gives you fresh design ideas to decorate your rooms.
Some people go for an even logical types like with detailed geometric patterns, just like polygons – hexagons like beehive pattern, triangles, circles and of course squares. The 3-D effect on one's floor are quite creative and could give your guests more reasons to be jealous, oops!
Rhombus, parallelogram, concave, convex and hexagons seem to be the famous lot among the polygon shapes seen on tiles.
Each pattern has a distinct charm.
Geometrical patterns do lend an aristocratic or vintage feel to the floors.
If the rooms are large these try to enhance it by adding their symmetrical or asymmetrical charms.
They have this period look especially the double toned ones, chessboard never fails to captivate us with the optical illusions.
Kitchens bathrooms and halls go for leaner geometrical designs. Here are some Effective Home Gardening Tips To Increase Home Values
Cuban, bohemian, or Mediterranean style encaustic ones have peaceful  tones and originality lends a hand to older floors.
Patches and matching tiles never go out of style, they hit anybody's vision with its stunning aura on industrial kitchens and canteens.
Ceramic & Porcelain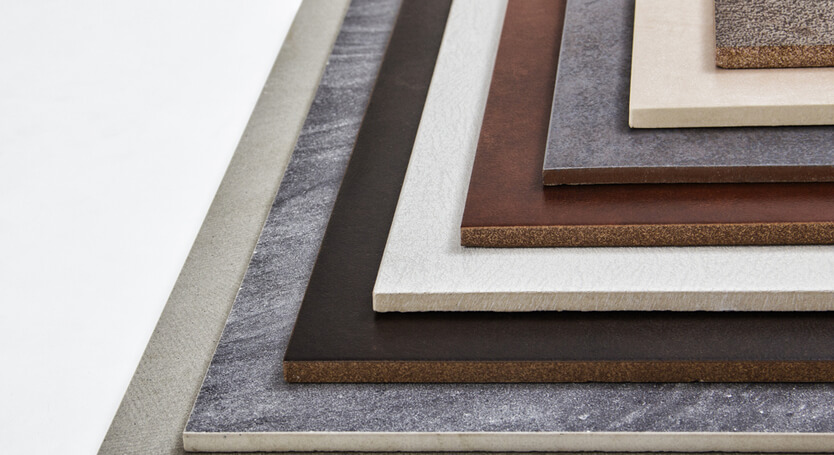 The most popular choices when it comes to flooring are ceramic and porcelain tiles. Owing to the differences in the manufacturing process of both the tiles, they possess some distinct characteristics.
Porcelain tiles are denser, less porous than ceramic tiles, therefore more resistant to water and dirt, thus suitable for both indoor and outdoor flooring purposes. Whereas Ceramic tiles are a good indoor choice, most appropriate for rooms that are most likely to have less traffic.
Porcelain tiles are more resistant to damage whereas ceramic tiles are more susceptible to wear and chip. So it is fair to say that the former is fit for heavy traffic and the latter for light to moderate traffic.
Therefore, go for porcelain tiles for kitchen floors, rooms of houses with children and pets and for the rest you can opt for ceramic ones.
The hardness of porcelain tiles makes them more durable, but difficult to cut and tile compared to the softer ceramic tiles which are suitable for both floors as well as wall tiling.
Ceramic tiles are available at low cost compared to porcelain tiles which has got attributes like longevity and moisture resistance. So always consider all the above mentioned factors and the room that you're tiling before making the purchase.
Apart from these differences, both ceramic and porcelain tiles come in various designs and colours that cater to the mood and needs of different rooms.
Tips:
Always think long term while choosing a tile besides the style or design.

No compromise on buying high-quality tiles.

Seek professional help while installing tiles.

Use tiles on the subfloor which is leveled, strong and clean.

Always remember to buy more material than required to cover wastage.
5. Wood
Wood exudes a natural outdoor character due its colour and texture.
The character of wood installations like wide oak boards, English elm, pitch pine or herringbone parquet are a natural fit with a country interior.  If you have durable trees in your property they can provide cost cutting. It's easy to install glueless laminate wood flooring and walked on the same day.
Don't discard your original wooden floor if it can be sand backed, polished and renovated.
Nowadays people love the weathered look however if you choose the opposite it's completely up to you.
You have the option to use paints to unleash your creative side using stenciling.
Go for contemporary styles by using engineered floors if you love modern Scandi country look.
Maple, wide boards and lime oak, is best suited for elegant period property, with its refined with beautiful herringbone parquet.
There is also the option to make custom floor designs where there are no limits, some floor suppliers even take your doodle creations to be converted to amazing designs.
Porcelain tiles are in fashion with it's wooden mimic weathered look and are also strong.
Tips:
Avoid in High humidity zones like bathrooms
Use an extractor fan, have proper ventilation and mop it always to dry up liquid spills.
You can always check the reclamation and salvage yards for
6. Concrete
Be it cabins, barns or industrial concrete designs becomes an awesome choice when polished, since it is more of a fashion statement today. Plus it comes in various designs along with being durable.
Open-plan living areas could use it best in kitchen and dining zones, or link the inner room to its external backyard or courtyard.
Can be rough, smooth or stained based on your aesthetics.
Tips:
Choose a professional builder to make them stronger, well-insulated, leveled and moisture-proof.
8.

 

Stone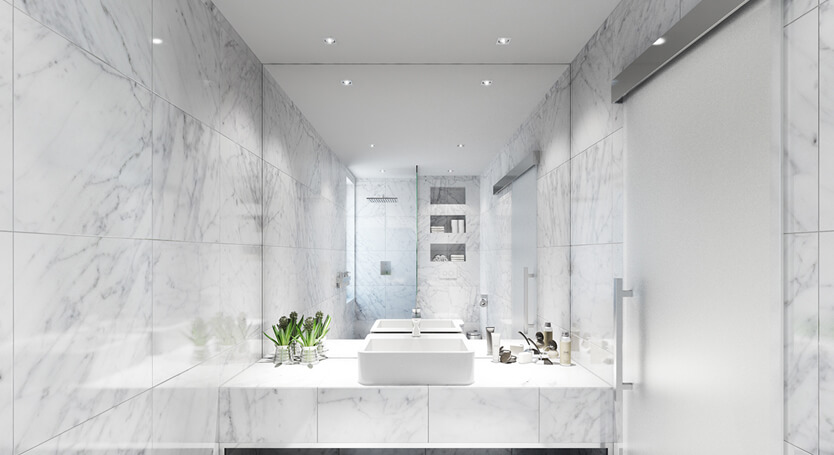 Stone has been used for centuries and is hard even after weathered, and you don't have to spend on maintenance.
Choose from posh marbles, limestone or bricks or mysterious granites, slate and basalt.
Likewise, a marble floor could inspire you with new design ideas for your entire home. Here are eight plus ways to brighten your home
Can be weathered, honed, riven, smooth, polished or tumbled.
In country homes you can use flagstones.
Suit it with your home and hunt for stones in salvage yards and recycling places for weathered classics.
Tips:
Use in gardens and in rooms which can be used to link spaces.
Make it creative by mixing various length pavers.
Medallions
You can place stone floor medallions here to enrich the floors' attractiveness.
Subscribe here

:
With all these floor design ideas for your home be ready to floor your guests and your family. Get our subscription for more home design inspiration, expert advices and house make over news, sign up to the weekly newsletter below, hurry.
Qdevelopers are one of the top builders in Calicut , Kerala and if you are tired searching for a new Villas for Sale in Kozhikode, call us or contact us using the comment section below. We are happy to grant you a home that shall remain a beautiful and classy place forever.