Things to Consider When Planning For a Retirement Home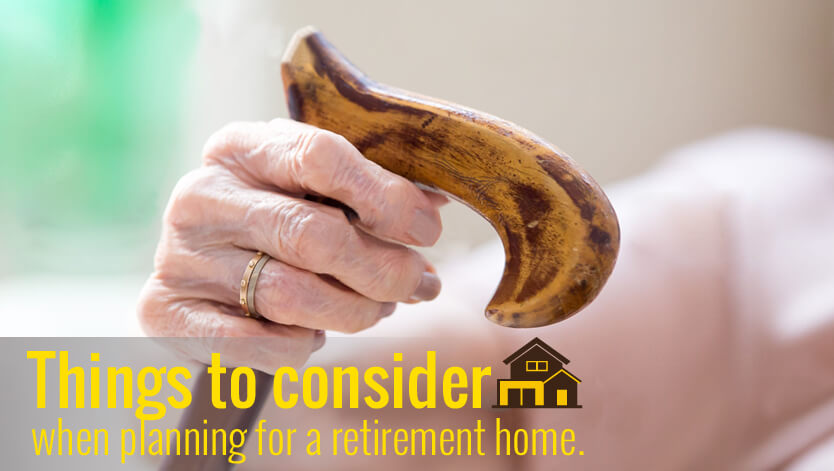 A good, peaceful retirement is what most people, if not all people would love someday. There are those who are ready to retire and enjoy the fruits of their labor in the past working years.
One of the main things to consider when retiring is the retirement home. This home search is unlike any that a person may have previously done. 
Certain pointers will ensure one lives their best years in peace, without much worry and anxiety. These are:
1. Home location
This is perhaps one of the most important aspects to consider when looking for a retirement home.
The home location can affect all the other aspects either positively or negatively. Some people prefer the city life, which is very much ok, just ensure to keep off very busy areas, especially if medically unfit.
Other people prefer township areas. If you are one of those who likes the quiet, hustle-free life in townships, ensure that the place has all the basic amenities needed. Other wise consider these five things when you are buying your first home.
This location should a place where one can achieve their retirement dreams, as well as have some peace and quiet when needed.
Most people will have some lifestyle diseases, and hence a home which is near the necessary conveniences is ideal.
2. Should it be Apartment buildings, Villas or independent home?
Most people in their retirement years like some good privacy, but some people really do prefer apartments. 
Apartments are a practical place since they are communal and have good security and convenient social amenities. They should, however, have an elevator, since staircases are cumbersome. Here are some top things to consider before you buy an apartment in Kerala.
Villas have the same advantages as apartments, with the added advantage that they are personal. 
One gets to have their own home. Independent homes, however, are a strong preference for some retirees and offer space and privacy that villas or apartments do not have. Here are some tips to buy luxury villas in calicut
3. Size and interior decor
A retirement home can be as large as one wants, or as small and as personal as required. Size may also depend on the people that one is hoping to accommodate in this home.
How many bedrooms do you intend to have?
The home should be beautiful, no matter its size. Look for an interior designer who will see your vision and if they can bring in good ideas of their own, the better.
4. House budget
Plan this budget well in advance. This will ensure that one saves on a lot.
If building your own home, start early and always do a follow-up to ensure that your design is strictly followed. No one wants to regret living in the home of their dreams. Here are some tips to increase your home value
5. Home maintenance and transition process
Make early plans, so as to have a smooth transition from a regular hectic life, to a peaceful one. Ensure that you have the means of home upkeep always, even if it means paying someone.
To achieve retirement dreams, these aspects should be considered well in advance. In case one starts this plan after retirement, they are bound to face many huddles. It is still very possible to get a great home even when one starts these plans during retirement.
There is still hope.
Have you found your retirement home?
Q Developers is one of the people's preferred builders in Calicut offering dream living spaces. We provide a range of homes including villas, apartments and flats in Calicut at affordable prices. For booking and other details, contact us today.